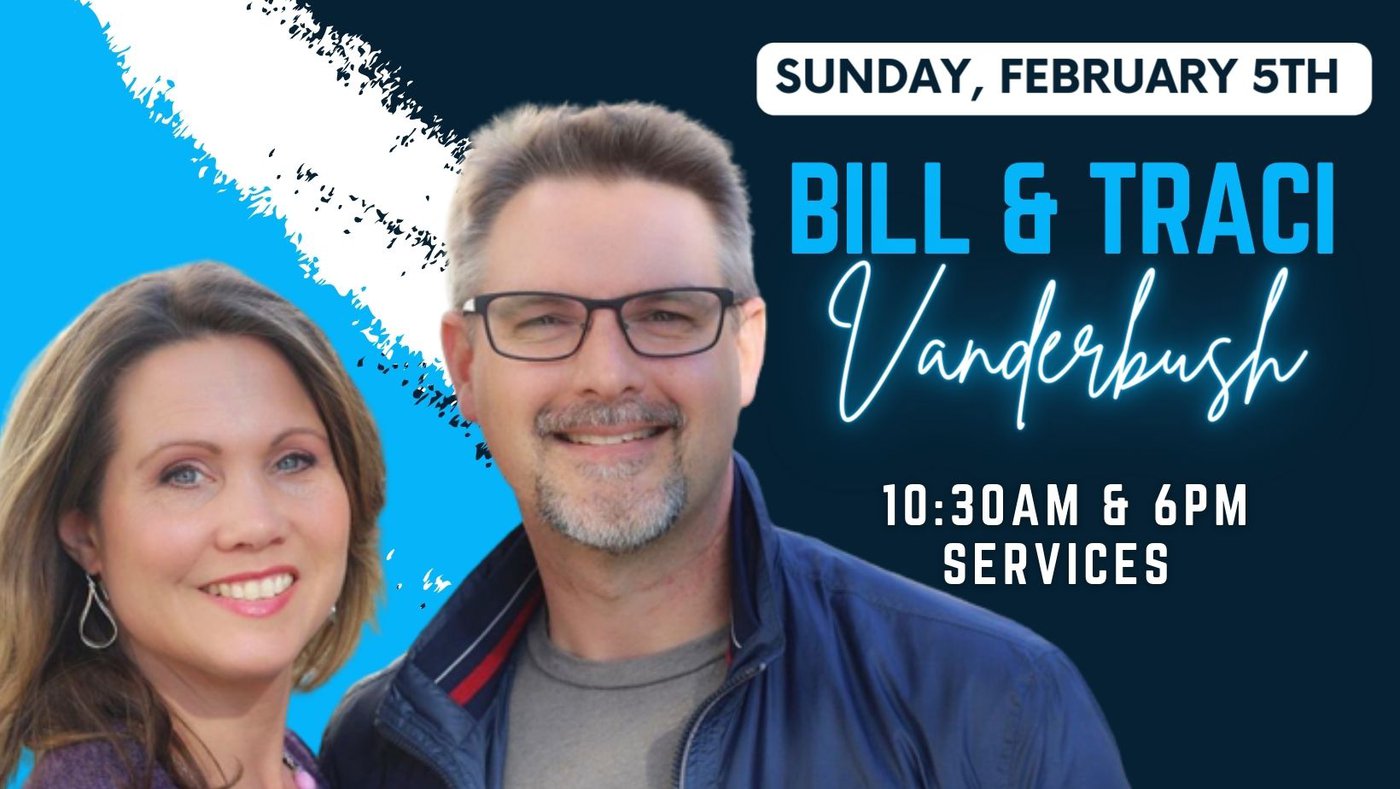 Join us for guest speakers, Bill & Traci Vanderbush on Sunday, February 5th at 10:30am and 6pm!
If you ask Bill what he does, this is what he might say. "I write books and give talks on mystical spirituality defined in Christ." Bill and Traci Vanderbush have been in ministry for over 30 years.
Bill grew up on the mission field, traveling all over the world and seeing thousands impacted by the Gospel of Jesus Christ. He married his childhood best friend and highschool sweetheart, Traci, in 1991.
Bill and his wife, Traci, currently travel, speaking in conferences and churches around the world. Bill's consuming passion is to introduce people to the resurrection power of Jesus Christ, who still saves, delivers, and heals. He enjoys empowering others to invade the impossible. Bill and Traci currently live in Orlando, Florida.
To learn more about Bill and Traci, go here: billvanderbush.com